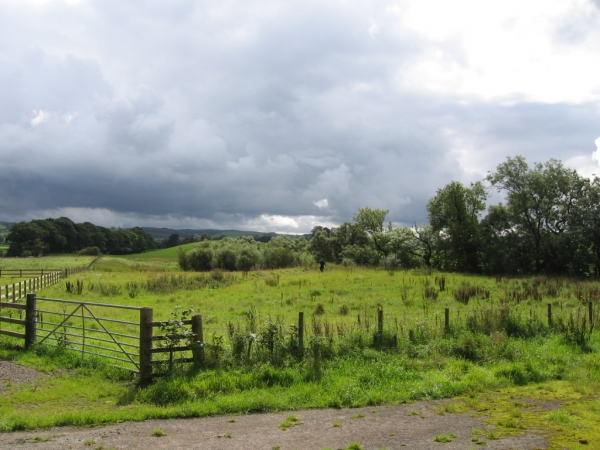 Description: Barncrosh Meadow is a mixture of grazing land and wetland with a small section of river frontage onto the majestic River Dee. It would suit recreational and conservation uses, providing opportunities for pond or small woodland creation, fishing and boating. Inside the western boundary are two or three previously excavated ponds which could be re-established as either backwaters of the river or as overflow ponds. There is sufficient riverbank frontage for a spot of private fishing or from which to launch a boat or canoe. Mixed broadleaf trees provide a hedge line along the western perimeter, and willows and alders are growing in the dryer pond areas. These could be supplemented with further tree planting to create a small woodland. A variety of bird life including swans, geese, ducks, swallows and oystercatchers are frequent and seasonal visitors. The raised areas of land consist of crushed seashells below a layer of grassed topsoil and these grazing areas may be large enough to keep one or two animals.
Access: is via 2 gates and a track leading directly off the A75 through and over which there will be a right of way to Barncrosh Meadow for all purposes.
Sporting rights: are included. Riparian brown trout and coarse fishing rights are included. Salmon and sea trout fishing rights are with a 3rd party.
Mineral Rights: These are owned and included with the land except where reserved by statute.
The purchasers of the meadow will be asked to enter into a covenant to ensure the quiet and peaceful enjoyment of adjoining woodlands and meadows.
There is a growing interest in hut, bothy and temporary shelter building, especially in Scotland; for those interested in erecting a hut or shelter, here is some interesting and very helpful guidance from Reforesting Scotland's Thousand Hut Campaign. Your Local Planning Authority should also be consulted.