SOLD: Albermarle Wood
£42,000
Freehold
Little London, Hurstbourne Tarrant, Hampshire
about 3 ¼ acres
Roe deer are regular visitors

The access track at the eastern boundary

Sun dappled clearings

A view of the beech woods

Albermarle Wood entrance

New growth on old stumps

Holly under the beech canopy

Firewood aplenty

A place to enjoy the views
Description
The secrets of the mature beech wood are many and varied. At first sight, a place of obvious natural beauty, where woodland mammals can thrive and the peace and quiet is a tonic for the visitor. Looking beyond this initial appeal, every plant and animal has its own secret history.
Native truffle fungi grow in beech woods. These fungi are ectomycorrhizal, which means they help the host tree obtain nutrients in exchange for some of the sugar the tree produces through photosynthesis. Elsewhere new life springs from decay as the sulphur tuft fungus clings to decomposing stumps.
In Celtic mythology, Fagus was the God of beech trees. It was thought to have medicinal properties – beech leaves were used to relieve swellings, and boiling the leaves could make a poultice. Forked beech twigs are also traditionally used for divining.
Beech timber is used for a variety of purposes, including fuel, furniture, cooking utensils, tool handles and sports equipment. The wood burns well and was traditionally used to smoke herring. The edible nuts, or masts, were once used to feed pigs, and in France they are still sometimes roasted and used as a coffee substitute.
Wildlife abounds, larger mammals include fallow, roe and muntjac deer which can often be seen grazing in the early morning or at dusk. Whilst the tree canopy is host to a huge variety of birdlife. An early visit will be rewarding with a chorus of birdsong.
The wood takes its name from a local nineteenth century landowner Albermarle Willoughby Dewar, possibly of the nearby country estate 'Doles' that was recorded as being surrounded by woods and copses
Nearby the pretty towns and villages of west Hampshire provide a plentiful supply of hostelries and woodland supplies. Andover in particular has a wide range of facilities having grown from a small seventeenth century wool and silk town to a large regional centre today.
These details were prepared by local manager Daniel Sharp.
The purchasers of the woodland will be asked to enter into a covenant to ensure the quiet and peaceful enjoyment of adjoining woodlands and meadows.
Trees
Predominantly beech with occasional holly and some hazel along the boundary.
Wildlife
Numerous minor excavations and narrow trails tell of the activity of woodland creatures after dark.
Access, tracks and footpaths
A good woodland track leads through surrounding private woodland to the entrance to Albermarle Wood.
Wood maps
Wood map
Boundaries
Boundaries are indicated by pink markings on posts and trees running through the wood to the north, west and south. The eastern boundary is with the access track leading to the wood.
Find this wood
This wood is now sold, please do not visit the wood without the permission of the owner.
Location
OS Landranger: OS No. 185
Grid ref: SU 375 504
Nearest post code: SP11 6JQ
GPS coordinates: 51.2519, -1.46379
Location map
Directions
From the A303 leave at the Andover exit signed for the A343 and head north to Hurstbourne Tarrant and Newbury. A mile or so after passing through the village of Enham Alamein there is a turning on your right to Little London. If you are approaching from the north along the A343 then this turning is on your left about a mile or so after passing through the village of Hurstbourne Tarrant.
Continue down this country lane for about a mile until you reach Little London and then turn left into the village on a right hand bend. The road will then lead you through Little London, between the houses and then along a lane with woodland either side. After 500 metres you will reach the entrance to the woods on your left. The gate here is kept locked but you can stop here and continue on foot straight along the woodland track. Albermarle Wood is set deep within this larger area of woodland and you will need to allow plenty of time for your visit to get there.
Vehicular access rights will be given to the new owner.
Continue straight ahead along the track for 600 metres where, at the second crossroads of woodland tracks turn left and after 100 metres the entrance to Albermarle Wood is on your right.
Sat Nav / GPS note: The post code SP11 6JQ is for the point shown on the location map by the red dot.
How we support our buyers
Please note this wood is owned by woodlands.co.uk.
Our regional managers are often out working in our woodlands, so if you email an offer and want to be sure it has been received, please phone our manager on their mobile phone. The first offer at the stated price which is accepted, whether by phone or email, has priority.
Please take care when viewing as the great outdoors can contain unexpected hazards and woodlands are no exception. You should exercise common sense and caution, such as wearing appropriate footwear and avoiding visiting during high winds.
These particulars are for guidance only and, though believed to be correct, do not form part of any contract. Woodland Investment Management Ltd hereby give notice under section 21 of the Estate Agents Act 1979 of their interest in the land being sold.
A good access track to Albermarle Wood passes through surrounding woodland deep into this haven of privacy and rural seclusion.
Managed by Daniel Sharp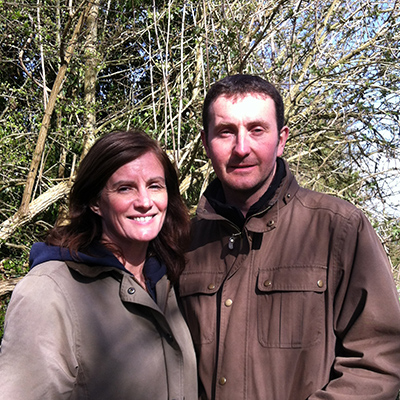 Telephone: 07780 900192
Email: daniel@woodlands.co.uk