SOLD: Fagus Wood
£55,000
Freehold
Little London, Hurstbourne Tarrant, Hampshire
about 4 ¼ acres
A parking clearing at the entrance

Natural sculpture

Large beech trees along the western boundary

Autumn blooms

A fine example of the beech

Looking along the south boundary access track

Dappled sunlight reaches the woodland floor

Delicate moss in the clean air

A view of Fagus Wood
Description
Fagus Wood is an impressive and thriving natural environment. The beech tree benefits the woodland it grows in, its large root system helps circulate air through the soil and its presence actively improves the growth of other trees and plants growing near it, although due to its dense canopy and leaf litter only very shade tolerant plants will flourish immediately beneath its canopy. The beech does however support the truffle fungus. This two-way relationship means the tree obtains valuable nutrients from the fungi and in return provides sugars produced through photosynthesis to the truffle.
The purchasers of the woodland will be asked to enter into a covenant to ensure the quiet and peaceful enjoyment of adjoining woodlands and meadows.
Trees
The ample beech tree provided a range of traditional medicinal treatments. Poultices were historically made from the leaves to reduce swelling; sooth burns and heal scabs. The tar was used to treat psoriasis and eczema, and its antiseptic properties made it an effective expectorant to treat chronic bronchitis. A tea made from the bark was believed to reduce fever and folklore believed that putting leaves in your mattress would speed up your healing. Even rainwater that had collected in the hollows of old trees was used to treat skin complaints.
Such is the importance of this natural environment that it carries a special local authority Tree Preservation Order designation aimed at ensuring its continued existence as an important area of woodland. This will also encourage good woodland management practice as the local Forestry Commission representative and Local Authority Tree Officer are on hand to advise on how best to achieve this.
Wildlife
An area of dense hazel and hawthorne that runs just beyond the western boundary creates thick cover for the woodland creatures of Fagus Wood. This peaceful environment allows browsing deer to roam unhindered in the more open areas of Fagus Wood and provides rich hunting grounds for the woodland fox when the evening shadows lengthen.
Features
Fagus Wood is most notable for the fine examples of the beech tree that flourish here. With all this bounty, it is hardly surprising that ancient beech groves can be found at other sites full of spiritual power such as Avebury in Wiltshire and Cerne Abbas in Dorset. The wood takes its name from the Latin name of the European beech tree 'Fagus Sylvatica'.
Access, tracks and footpaths
Fagus Wood is set deep within an area of secluded woodland. A long woodland access track leads directly to the entrance where there is plenty of space to park within the wood.
Local area and history
Nearby the pretty towns and villages of west Hampshire provide a plentiful supply of hostelries and woodland supplies. The village of Hurstbourne Tarrant, complete with local Inn is within walking distance and Andover in particular has a wide range of facilities having grown from a small seventeenth century wool and silk town to a large regional centre today.
Wood maps
Wood map
Boundaries
Indicative boundary markings are coloured pink on posts and trees running through the wood to three sides with the access track defining the boundary to the south west.
Find this wood
This wood is now sold, please do not visit the wood without the permission of the owner.
Location
OS Landranger: OS No. 185
Grid ref: SU 374 507
Nearest post code: SP11 6JQ
GPS coordinates: 51.2544, -1.46481
Location map
Directions
From the A303 leave at the Andover exit signed for the A343 and head north to Hurstbourne Tarrant and Newbury. A mile or so after passing through the village of Enham Alamein there is a turning on your right to Little London. If you are approaching from the north along the A343 then this turning is on your left about a mile or so after passing through the village of Hurstbourne Tarrant.
Continue down this country lane for about a mile until you reach Little London and then turn left into the village on a right hand bend. The road will then lead you through Little London, between the houses and then along a lane with woodland either side. After 500 metres you will reach the entrance to the woods on your left. The gate here is kept locked but you can stop here and continue on foot straight along the woodland track. Fagus Wood is set deep within this larger area of woodland and you will need to allow plenty of time for your visit to get there.
Vehicular access rights will be given to the new owner.
Continue straight ahead along the track for 600 metres where, at the second crossroads of woodland tracks continue for 200 metres until you come across the entrance to Fagus Wood on your right.
Sat Nav / GPS note: The post code SP11 6JQ is for the point shown on the location map by the red dot.
How we support our buyers
Please note this wood is owned by woodlands.co.uk.
Our regional managers are often out working in our woodlands, so if you email an offer and want to be sure it has been received, please phone our manager on their mobile phone. The first offer at the stated price which is accepted, whether by phone or email, has priority.
Please take care when viewing as the great outdoors can contain unexpected hazards and woodlands are no exception. You should exercise common sense and caution, such as wearing appropriate footwear and avoiding visiting during high winds.
These particulars are for guidance only and, though believed to be correct, do not form part of any contract. Woodland Investment Management Ltd hereby give notice under section 21 of the Estate Agents Act 1979 of their interest in the land being sold.
Fagus Wood is a celebration of the beech tree. The 'Queen' of the woods creates an impressive woodland with a dense canopy rich with native bird life.
Managed by Daniel Sharp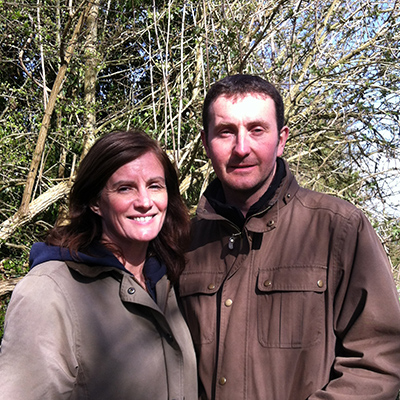 Telephone: 07780 900192
Email: daniel@woodlands.co.uk