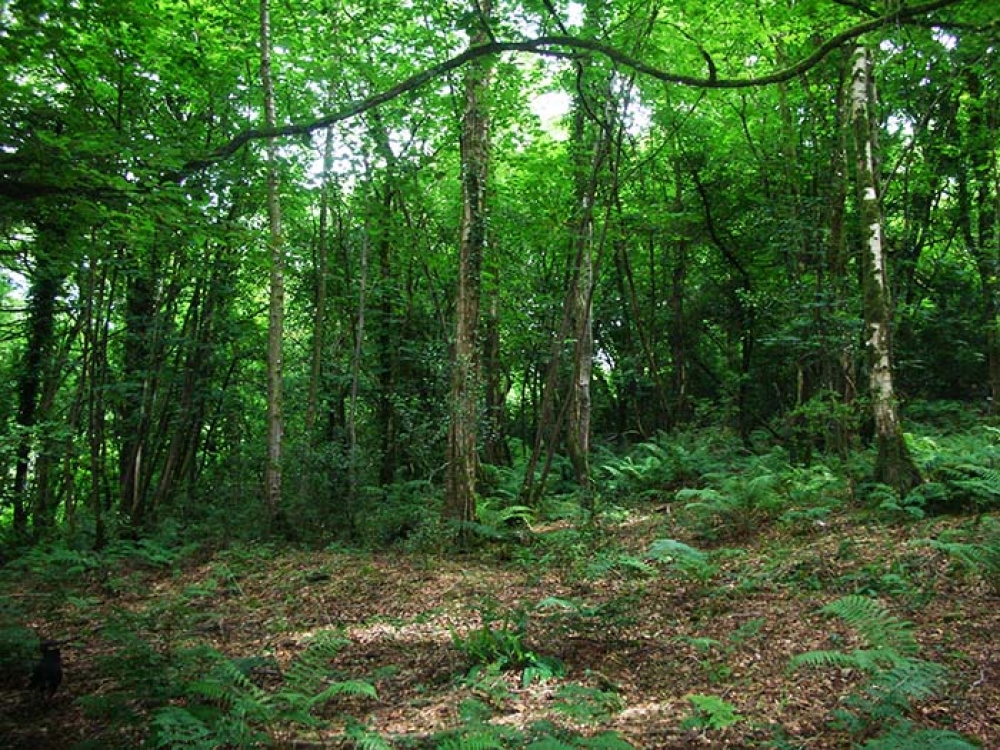 The Ambrosia creamery was founded in 1917 by Albert Morris, in nearby Lifton, to make a rich food for infants. He took milk from local farms, where most of the cows were the Red Ruby breed, and dried it with roller dryers. The product soon came to the attention of the British military, who took significant quantities for its soldiers, still fighting World War I. Just prior to World War II, the Ambrosia creamery was the first company to start making creamed rice pudding ready in a tin. Following the outbreak of war the vast majority of production was placed in Red Cross food parcels. After the end of hostilities, Ambrosia relaunched the product, along with a creamed macaroni pudding. Although ownership has changed hands several times, the Lifton creamery is still going strong, nearly a hundred years later.
Ambrosia Wood has a delightful mix of deciduous trees including hornbeam, beech and oak, together with an under-story of hazel and holly. At ground level spring colour - and aromas - are provided by the typical woodland floor mix in this area of bluebells, ramsons (wild garlic) and primroses. Songbirds abound whilst buzzards soar overhead and a pair of nesting barn owls reside near the north-east corner of the woodland.
From just inside the main entrance gate - where there is a hard-standing area for parking and turning - a track leads down into the woodland, following the southern boundary for a short distance before heading west across the wood, passing a bench set in a clearing and then continuing on in a meandering fashion towards a broader and older track which crosses the woodland east to west.
A small, fast flowing stream runs in a deep gully along the eastern boundary, entering another small stream running along the northern boundary. Ambrosia Wood is encircled by farmland and other areas of private woodland, creating a very quiet and peaceful environment in which to enjoy the sights and sounds on offer. Rabbits, foxes, badgers and deer are never too far away.
For those seeking a source of firewood, there is sufficient fallen timber within Ambrosia Wood to provide a plentiful supply for a good time, without any need for further felling of trees.
A short drive (or brisk 15 minute walk) away, Lifton village offers a good choice of places to eat, drink and pick up provisions, courtesy of the Village Store & post office, Lifton Hall Hotel, The Arundell Arms and Lifton Farm Shop.
Particulars and plans were prepared by our local manager, Dick White.
The purchasers of the woodland will be asked to enter into a covenant to ensure the quiet and peaceful enjoyment of adjoining woodlands and meadows.