SOLD: Jacobs Ladder Wood
£69,000
Freehold
Near Sidford, Sidmouth, Devon
nearly 5 acres
Rustic bench in a sunny clearing

Track through the mature trees

Conifers

Path along the southern edge

Sunny glade

Fine views to the south

Stoned entrance track

Private entrance and parking area

Wildflowers in the south east corner

A rowan tree in flower

Cleared path

A variety of regenerating trees and wildflowers

Looking out through the trees to the north west

Mixed age trees

Mixed natural regeneration

Close up of the view of the coast

Young mixed broadleaved at the south
Description
Jacobs Ladder Wood is a mix of established conifer woodland at the centre of the woodland, whilst the south eastern section is a young and fast establishing broadleaved area. The northern section has been recently cleared and is in the process of natural regeneration.
This diversity of habitats provides scope for both small scale timber management along with the protection and enhancement/conservation of the younger woodland and open areas.
The woodland is very useable thanks to the near level ground conditions. At over 180 metres above sea level, Jacobs Ladder Wood benefits from plenty of light throughout the year and is an excellent venue for stargazing.
The purchasers of the woodland will be asked to enter into a covenant to ensure the quiet and peaceful enjoyment of adjoining woodlands and meadows.
Trees
At the heart of the woodland mature conifer trees dominate, mainly Spruce which are well spaced, creating an open feeling with good access at ground level.
The south east area consists of fast growing area of planted trees and scrub; oak, birch and hazel dominate here.
The north western edge has been cleared of mature conifer trees in the last few years. Natural regeneration is taking place with birch, pine and rowan growing well. This open landscape has also allowed ground flora to become established, mostly dominated by heather which gives a wonderful purple display in the summer.
Throughout the woodland you can find both mature and young regenerating Scots Pine trees (Pinus Sylvestris). Scots pine trees are great for wildlife, from stump dwelling mosses to Greater Spotted Woodpeckers feeding on the pine cones. Traditionally pines trees were planted as windbreaks for farms and in clusters to act as a reference for travellers.
The timber of Scots pine is very strong and is used in the construction industry and joinery, as well as being made into charcoal. A versatile tree, the bark can be made into rope and the cones are used for making dye and when dried are excellent for lighting fires.
Wildlife
Common lizards (Zootoca vivipara) inhabit the open areas of the more open, upper parts of this woodland area.
Roe deer can often been spotted grazing on the grassy knolls scattered through the trees.
The mixed ages of trees formed a mosaic of habitats for a variety of bird species such as the songthrush, long-tailed tits, wrens and buzzards.
Features
Jacobs Ladder Wood has well spaced trees allowing easy access throughout most of the woodland for recreational enjoyment and any small scale forestry work.
There are numerous level spots for camping.
Access, tracks and footpaths
There is a stoned access track to Jacobs Ladder Wood from a quiet country lane not far from the charming village of Sidford.
The access track that borders the north western boundary is a bridleway and gives the woodland owner access to other footpaths and bridleways from which to explore this stunning part of Devon.
Rights and covenants
The standard covenant applies to this woodland.
Activities
From tree planting to natural regeneration - nature's 'rewilding' of the forest - to future small scale harvesting of mature conifer trees, the are plenty of opportunities for the keen woodland owner.
Alternatively Jacobs Ladder Wood can simply be a calm and quiet place to come and enjoy nature, to get out in the wild and camp or to immerse yourself in the joys of 'forest bathing'.
There is good access, suitable for most family vehicles and campervans during the dryer months. The level and open nature of the woodland offers plenty of space to set up a tent or yurt.
Local area and history
Jacobs Ladder from which this woodland derives its name is a famous landmark within the nearby coastal town of Sidmouth. This historic set of steep white wooden steps date back to Victorian times when they were built to give access to the pebble beach after the previous steps and been washed away. A great place to visit and well worth the effort of climbing to the top to enjoy the amazing views.
This nearby coastline around Sidmouth is the beginning of a World Heritage Site consisting of 95 miles of Jurassic coastline that begins at the nearby Orcombe point
There are a number of thriving, local small scale fishing industries based along the nearby coastline with day boats catching fish and crabs. The bass fishery attracts many anglers in season and there are a number of chartered fishing trips available.
Please do enjoy your visit to Jacobs Ladder Wood, but take care of any undulating ground or trip hazards as well as standing or leaning deadwood which has been left as a wildlife habitat.
Particulars and plans were prepared by our local manager, Stuart Brooking.
Wood maps
Wood map
Boundaries
All boundaries are indicated with red markings on posts and trees.
The northern eastern boundary is indicated by a line of fence posts.
The north western boundary is along the edge of the access track.
The south western boundary is indicated by a line of fence posts.
The south eastern boundary is an old hedge bank.
Find this wood
This wood is now sold, please do not visit the wood without the permission of the owner.
Location
OS Landranger: OS No. 192
Grid ref: SY 159 913
Nearest post code: EX10 0PR
GPS coordinates: 50.7152, -3.19132
Location map
Directions
You can view Jacobs Ladder Wood at anytime by taking a copy of the details with you. The woodland can be accessed on foot.
- From Honiton take the A375 south towards Sidford & Sidmouth.
- At the top of the hill out of Honition turn left at Putts Corner onto Seaton Road, signposted to Seaton & Farway.
- Stay on this road for around 2 miles until you get to Chelson Corner Cross where you turn right onto Beech Tree Lane.
- Follow this road for about 1/2 a mile and take the first turning on your right at Chelson Cross, opposite 'Long Chimney Farm' which is signposted to Harcombe.
- Stay on this winding road for about 1.5 miles until you see a lay-by on your right at the top of a hill with 2 field gates. Carry on past these gates and down the hill until you see a forestry track in front of you on a left hand bend in the road. This is the access track and has a 'public bridleway' sign on a post here.
- Park on the left hand side of the track at the entrance and walk up to the main woodland entrance gate.
- Walk through the pedestrian gap in the gateway and take the right hand track up the hill.
- Turn left at the top of the hill.
- Walk along the forestry track for about 150 metres and you will see the entrance to Jacobs Ladder Wood on your right indicated by a 'Jacobs Ladder Wood' name sign on a ride stop.
- Satnav/GPS note: the postcode EX10 0PR is for the point shown by the red dot on the location maps number 2.
How we support our buyers
Please note this wood is owned by woodlands.co.uk.
Our regional managers are often out working in our woodlands, so if you email an offer and want to be sure it has been received, please phone our manager on their mobile phone. The first offer at the stated price which is accepted, whether by phone or email, has priority.
Please take care when viewing as the great outdoors can contain unexpected hazards and woodlands are no exception. You should exercise common sense and caution, such as wearing appropriate footwear and avoiding visiting during high winds.
These particulars are for guidance only and, though believed to be correct, do not form part of any contract. Woodland Investment Management Ltd hereby give notice under section 21 of the Estate Agents Act 1979 of their interest in the land being sold.
A fine aspect upon the upper reaches of Harcombe Hill beholds this mixed woodland with favourable topography and scope for natural rewilding of both woodland and heathland habitats in parts of the woodland previously commercially managed.
Download PDF Details
Managed by Stuart Brooking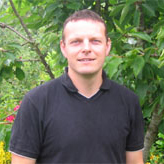 Telephone: 07801 789215
Email: stuart@woodlands.co.uk