SOLD: Buckthorn Wood
£55,000
Freehold
Belle Isle, Lisnaskea, Fermanagh
almost 3½ acres
Shoreline

Belle Isle Bridge

Plaque at Belle Isle Bridge dating from 19th century drainage scheme

River Erne

Buckthorn Wood

Masses of wild garlic

Wild garlic

Wild garlic

Hart's tongue fern

Hart's tongue fern

Lords and Ladies

Badger sett

Driftwood

Badger sett

Well used deer path

Loughshore glade

Fallen willow

Rush patterns

Alder

Guelder rose

Elm

Beech glade

Massive oak tree

Hawthorn flowers

Natural woodland ride

Alder Buckthorn in winter
Description
Buckthorn Wood takes its name from the Alder Buckthorn, a nationally rare native shrub which is relatively widespread around the shores of Upper Lough Erne. It typically forms part of alluvial woodland growing on the former bed of the lough which was exposed during lowering schemes of the 19th and 20th centuries. It is a small leaved shrub which produces black berries in the autumn.
The wood occupies the western end of Deal Island, formerly part of the historic Belle Isle Estate which has belonged to the Duke of Abercorn since 1991. Belle Isle has been developed into a major tourist attraction in the region, with a renowned cookery school, fishing, accommodation and the Bear Grylls Survival Academy. To access Deal Island boat hire can be arranged with the estate through woodlands.co.uk.
Deal Island is a drumlin, formed from material left behind by fast flowing glaciers between when Fermanagh was last under ice between 23000 and 13000 years ago. Upper Lough Erne is a flooded drumlin landscape, and many such drumlins are covered with natural woodland much like Deal Island.
Buckthorn Wood contains a diversity of habitats. As well as the alluvial woodland on the shores which give easy access to the water, there is oak-dominated semi natural ancient woodland on the drier ground on top of the drumlin. The woodland here has been somewhat modified by man in the past, evidenced by a few large Scots pines and beech trees, which make an attractive complement to the native species which include oak, wild cherry, elm, holly, hazel, and birch. However in its recent past it has had very little intervention, and as a result there is a lot of dead and decaying wood, fallen trees lying where they fell and new trees growing up to the light to replace them. This give the woodland a very natural feel. There are also extensive reed beds just offshore and it is common to see swans, geese, grebes and other water birds feeding here.
There is a large and active badger sett, and evidence of deer browsing. The red deer swim between the islands in the lough, but whilst the browsing intensity in Buckthorn Wood is not enough to stop the process of natural regeneration from taking place, it helps keep any dense undergrowth from developing which makes the wood a light and airy place. You are never far from the sound of water lapping, and the breeze off the lough helps keep midges away in the warmer weather.
Buckthorn Wood gives you the chance to be your very own Bear Grylls, or simply enjoy the peace, tranquility and sheer exclusivity of owning part of an island. There is plenty of scope for keen campers, nature lovers, wild swimmers, ecologists and woodland enthusiasts of all types to use the wood as they choose. A good size shed has been built at the far end of the island as a way of showing the sort of structure that could be built here as a temporary shelter and store.
The purchasers of the woodland will be asked to enter into a covenant to ensure the quiet and peaceful enjoyment of adjoining woodlands and meadows.
Wood maps
Wood map
Boundaries
The western boundary of Buckthorn Wood is marked by a line of yellow topped stakes; the lough forms the boundary on the northern, eastern and southern sides.
Find this wood
This wood is now sold, please do not visit the wood without the permission of the owner.
Location
OS Landranger: OS No. 27
Nearest post code: BT94 5HG
GPS coordinates: 54.245, -7.558
Location map
Directions
54.2443, -7.55955
Irish Grid Reference H229333
If you are coming from the nearest public slipway at Carry Bridge (BT94 5NF)
www.bing.com/mapspreview?v=2&sty=s&lvl=15&cp=54.285472%7E-7.547657&where1=54.285472%2C-7.547657
1.Click here for Bing Maps Directions enter your own postcode, (the coordinates for the slipway are already entered) .
2. For Satnav: the nearest postcode is BT94 5NF at Carry Bridge Hotel as shown by the red dot on the maps: N54.283051, W7.554624
head upriver in a southerly direction passing the boatyard to your left and taking the left river fork until you reach Belle Isle Bridge, then follow the directions below.
If you are hiring a boat from Belle Isle Estate, you can pick it up from Belle Isle Bridge which is about 5 miles west of Lisnaskea (BT94 5HG).
www.bing.com/mapspreview?v=2&sty=s&lvl=15&cp=54.274009%7E-7.548891&where1=54.274009%2C-7.548891
1.Click here for Bing Maps Directions enter your own postcode, (the coordinates for the bridge are already entered) .
2. For Satnav: the nearest postcode is BT94 5AW at Belle Isle Bridge as shown by the red dot on the maps. N54.2443, W7.55955
Follow the river channel south, leaving the bridge behind you.
Follow the left bank as the river widens out into an broad channel with Belle Isle Castle at its head, and navigate towards Inishbeg Point, a grassy headland across the mouth of a small inlet. When you reach the point head towards the two small islands to your right - Finnis Island North and South - and pass them on the starboard bow.
Deal Island will be seen appearing into view behind the two small islands; it is the middle one of a group of three wooded islands
Buckthorn Wood is at the left, or eastern end of the island. Moor your boat at the pair of yellow topped stakes towards the eastern side of the north shore.
How we support our buyers
Please note this wood is owned by woodlands.co.uk.
Our regional managers are often out working in our woodlands, so if you email an offer and want to be sure it has been received, please phone our manager on their mobile phone. The first offer at the stated price which is accepted, whether by phone or email, has priority.
Please take care when viewing as the great outdoors can contain unexpected hazards and woodlands are no exception. You should exercise common sense and caution, such as wearing appropriate footwear and avoiding visiting during high winds.
These particulars are for guidance only and, though believed to be correct, do not form part of any contract. Woodland Investment Management Ltd hereby give notice under section 21 of the Estate Agents Act 1979 of their interest in the land being sold.
Mature oak and beech trees and a long frontage to Upper Lough Erne on an untouched island - secluded but accessible, being less than two hours from Belfast.
Managed by Andrew Clark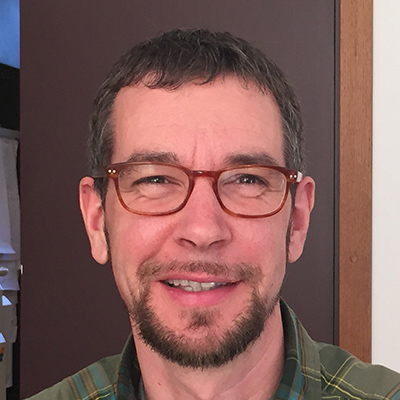 Telephone: 07977 499714
Email: andrew@woodlands.co.uk