Linn Burn Wood
£85,000
Freehold
Balmule, Dunfermline, Fife
just over 6 acres
Linn Burn

canopy

sunlight and shadow

ash trees

views to the west

views to the north

avenues of ash

rushes

open area

long grass

New access road

Entrance to compound

Workshop

Storage shed double doors

Caravan

JCB Groundhog

Caravan

Generator

Gate into compound

Storage shed

Entrance to the wood

Bench within the wood
Description
The woods at Balmule are predominantly deciduous and have been enhanced by an imaginative and unusual planting scheme incorporating just about all of the native deciduous trees, including extensive planting of ash and many hedgerow species. The ash could provide an enormous sustainable volume of valuable firewood to those wishing to take advantage of this resource. Although the woodland is quite open and movement on foot is easy within the tree cover, selective thinning could improve the existing vehicle access and would also greatly enhance the lower under storey and ground flora by allowing more sunlight to reach the ground, thus stimulating colonisation by other plant species. In turn the increase in diversity would be reflected by an increase in invertebrate species, providing a food source at the bottom of the feeding chain for small mammals and birds alike. The proximity to the Linn Burn to the north, is a valuable and pretty addition to the wood and is home to many invertebrates; it comes alive with dragonflys in the summer as well as being a watering point for visiting deer and birds.
By the entrance to the south-east corner, a copse of hawthorn is a colourful and vital larder in late summer to a wide number of different bird species and has evidence of several birds nests. Deeper into the wood, sits a rustic bench; a perfect place to stop and observe the business of nature at work. Unusual for many woodlands in Scotland, the ground is quite flat making the siting of a wooden shelter or shed an easy proposition.
Further into the wood is a dense thicket of blackthorn, which provides sloes for birds and enterprising foragers alike.
The purchasers of the woodland will be asked to enter into a covenant to ensure the quiet and peaceful enjoyment of adjoining woodlands and meadows.
There is a growing interest in hut, bothy and temporary shelter building, especially in Scotland; for those interested in erecting a hut or shelter, here is some interesting and very helpful guidance from Reforesting Scotland's Thousand Hut Campaign. Your Local Planning Authority should also be consulted.
Trees
The trees within this wood are now at an age where some judicious thinning would be appropriate , the crowns have been raised in parts of the wood by the previous owner.
Wildlife
Many deciduous tree species have a structure that provides convenient nesting opportunities while others come into their own later in the season with their fruits or berries. Various finches, tits and other small bird species will make use of shrubs and small trees, including fruit trees, choosing to nest in the fork of a branch or up against the trunk, while others will maximise the cover afforded by native hedgerow trees. Some of the best shrubs are those that produce thick, thorny cover; the thorns adding an extra level of deterrent to potential nest predators.
Features
The previous owner has expanded the entrance track allowing multiple vehicles to be parked within the wood with a large handy turning circle. As part of the woodland sale, a large generator is included that provides power for the 7m x 7m workshop that sits within its own fenced compound. The workshop comes with planning permission and is kitted out with lights. There is a second storage shed, a large caravan and a JCB 4x4 Groudhog in perfect working order included with the sale.The nearby Linn Burn can provide a steady source of water or water can be harvested from the roof of the workshop.
Substantial investment has been put into this woodland and early viewing is reccommended.
Access, tracks and footpaths
The access gate has been upgraded with a newly stoned track providing adequate space for parking and turning.
Rights and covenants
Sporting rights are sold with this wood.
Activities
The ready made workshop will provide the backdrop for any number of woodland activities.
Local area and history
Linn Burn Wood is located within 15 minutes from Dunfermline, which up until the 17th Century was the royal capital of Scotland and centrally located for Glasgow , Edinburgh and Stirling. Fife, bounded to the north by the Firth of Tay and to the south by the Firth of Forth, is a natural peninsula where political boundaries have changed little over the ages. Legend has it that the Pictish realm was divided into seven sub-kingdoms or provinces, one of which went on to become Fife.
To the north beyond the hill and woods is Commerce Park, an old WW2 supply depot for the naval bases at Rossyth, now converted mainly for use by local business and also home to Scotland's Vintage Bus Museum.
Wood maps
Wood map
Boundaries
Boundaries are marked by red painted post tops, a stone wall on the roadside and by Linn Burn on the northern side.
Find this wood
Location
OS Landranger: OS No. 58
Grid ref: NT 094 789
Nearest post code: KY12 0SE
GPS coordinates: 56.1067, -3.45704
Location map
Directions
From the M90 exit at junction 4
Follow signs to the Vintage Bus Museum and Commerce Park on the B914
After a few miles bear left onto the B915
Continue down past the entrance to Commerce Park.
Pass Balmule Fishery on the RHS. Keep bearing right.
Immediately past the bend is the entrance to Linn Burn Wood.
Please park tight into the side by the gate.
How we support our buyers
Please note this wood is owned by woodlands.co.uk.
Our regional managers are often out working in our woodlands, so if you email an offer and want to be sure it has been received, please phone our manager on their mobile phone. The first offer at the stated price which is accepted, whether by phone or email, has priority.
Please take care when viewing as the great outdoors can contain unexpected hazards and woodlands are no exception. You should exercise common sense and caution, such as wearing appropriate footwear and avoiding visiting during high winds.
These particulars are for guidance only and, though believed to be correct, do not form part of any contract. Woodland Investment Management Ltd hereby give notice under section 21 of the Estate Agents Act 1979 of their interest in the land being sold.
A secluded and young deciduous wood close to Dunfermline and Edinburgh.
Download PDF Details
Managed by Torquil Varty and Rachel Bower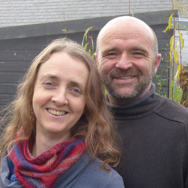 Telephone: 01307 467393
Telephone: 07803 903 203