SOLD: Ringan Wood
£55,000
Freehold
Grotaig, Drumnadochit, Highland
about 5 ¼ acres
Woodland sign

Old fence line

Boundary post

Young conifer creeping in

Heather

Mature birch

Good firewood

Stunning views

Picture perfect

Track

Autumnal hues

Rowan berries

Lichen covered tree

Open planting area

Contrasting greens

Lichen and moss

View down the valley

Meall Fuar-mhonaidh

Colourful tendrils

Sphagnum moss

Juvenile conifer

Bog myrtle

Autumn fungi

Devils-bit scabious

A place to rest

Making a bench

The bench

Ant nest

Bumble bee in action
Description
The woods at Grotaig are truly exceptional, sitting high above Loch Ness, next to the West Highland Way and about 5 milles from Drumnadrochit.
The entirety of the woods at Grotaig extend to about 75 acres, not including adjacent forestry and upland, allowing woodland owners the enjoy the peace and tranquility. The woods have been kept relatively untouched, providing a haven for flora and fauna and its hoped that any future owner would do their best to protect this precious habitat.
Ringan is a lovely wood with a good mix of open land higher up that would be suitable for tree planting and a large area of mature woodland providing shelter for all manner of creatures.
The open light canopy of a birch woodland allows lots of light through to encourage grasses and various mosses, sorrell and woodland flowers. By late summer the fungi arrive in various shapes and sizes, really showing off the diversity of this wonderful woodland. Winter brings its own joy with the low sun casting shadows through the trees in preparation for the explosion of spring growth when the woods really do come alive.
These woods are well worth a trip out to and if the pottery is open they are friendly folk that sell coffee and perhaps more importantly, amazing cake: for the more adventurous, nearby is the significant mountain of Meall Fuar-mhonaidh 699m, listed as 106th in the table of Grahams mountains, between 2,000-2,500 feet.
The purchasers of the woodland will be asked to enter into a covenant to ensure the quiet and peaceful enjoyment of adjoining woodlands and meadows.
There is a growing interest in hut, bothy and temporary shelter building, especially in Scotland; for those interested in erecting a hut or shelter, here is some interesting and very helpful guidance from Reforesting Scotland's Thousand Hut Campaign. Your Local Planning Authority should also be consulted.
Trees
Ringan is predominantly a mature birch woodland with willow and rowan and the occasional conifer. It is well established with a vibrant understory of wildflowers and different grasses.
Wildlife
The wildlife is rich and varied with many ant nests dotted about the woodland, dormant in winter but then come alive in spring. Deer and wild pigs or boar, are known to visit though the latter are hard to spot and are traditionally very elusive creatures usually visiting under the cover of darkness. A well placed trail cam might help spot these elusive creatures.
Features
There is a handy bench situated just up from the area of hardstanding, perfect for soaking up the views and watching the world go round.
Access, tracks and footpaths
The stone access track is in very good condition and if treated with respect, will need minimal maintenance. The woodland itself is very open and easy to traverse, though wellies might be useful in places.
Rights and covenants
All sporting rights are included witht the sale.
Activities
This woodland will allow any prospective owner the space to express their creativity in any number of activities from shelter building to outdoor cooking to firewood production to mushroom identification. The list is as long as your imagination.
Local area and history
Ringan Wood is nestled between Drumnadrochit and Invermoriston, at one time the main woodland track connected the two settlements as a droving road. It is perfectly located to explore nearby Glen Affric described as the most beautiful glen in Scotland and is home to one of the largest remnants of the ancient Caledonian Forest. To the north and east is the bustling city of Inverness and the nearby Black Isle; popular as a tourist destination as well as for dolphin watching.
Closer to home is the nearby Urquhart Castle fought over several times by English and Scottish forces: no doubt the woods would have been part of the hunting grounds of this once grand castle.
To the south west is Fort Augustus, further still Fort William and the great Nevis range and the delights of the West Coast.
Wood maps
Wood map
Boundaries
Boundaries are marked by red painted post tops.
Find this wood
This wood is now sold, please do not visit the wood without the permission of the owner.
Location
OS Landranger: OS No. 26
Grid ref: NH 485 228
Nearest post code: IV63 6XH
GPS coordinates: 57.2707, -4.51328
Location map
Directions
From Inverness:
Follow the A82 in the direction of Fort William
Contnue to Drumnadrochit and pass through the village.
Take the second right after the garage signposted to Bunloit.
The road rises steeply. Continue till the end of the road. Approx. 4 miles.
You will see a number of hand painted signs for the Pottery, this is also your destination.
At the end of the road there is parking for the great glen way. Please park here and continue on foot. It will take about 25 minutes to walk from here along a good forest track.
From this parking area bear right and continue westwards along the track which bends round and over a vehicle bridge.
Into a small collection of dwellings and on your left is the Pottery. Please take the track opposite the pottery, continue past a house and other huts on the right hand side.
Keep straight ahead and emerge from the shelter of the trees until you see the woodlands for sale sign by the five bar gate.
Continue on the recently re-surfaced woodland track for about 500m, the woodland is on your right hand side.
How we support our buyers
Please note this wood is owned by woodlands.co.uk.
Our regional managers are often out working in our woodlands, so if you email an offer and want to be sure it has been received, please phone our manager on their mobile phone. The first offer at the stated price which is accepted, whether by phone or email, has priority.
Please take care when viewing as the great outdoors can contain unexpected hazards and woodlands are no exception. You should exercise common sense and caution, such as wearing appropriate footwear and avoiding visiting during high winds.
These particulars are for guidance only and, though believed to be correct, do not form part of any contract. Woodland Investment Management Ltd hereby give notice under section 21 of the Estate Agents Act 1979 of their interest in the land being sold.
A stunning woodland close to Loch Ness, with exceptional views over Scottish Highlands.
Managed by Torquil Varty and Rachel Bower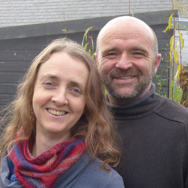 Telephone: 01307 467393
Telephone: 07803 903 203