Birch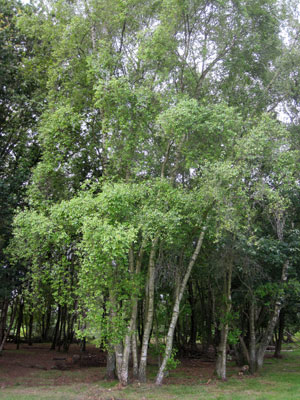 Birch trees come in many 'flavours', but two are relatively common in the UK - Silver (Betula pendula) and Downy (Betula pubescens).  The dwarf birch (Betula nana) can be found in the Highlands of Scotland.
Birch species readily hybridise.
They are relatively short lived trees, which are quick to colonise open areas: they are a pioneer species. After the last Ice Age, they were amongst the first species to colonise the UK.
Dried pieces of bark are excellent for lighting a campfire.