Living Woods Magazine
Woodlands.co.uk is very pleased to be able to make back-issues of Living Woods Magazine available for PDF download.
For more information, please visit Living Woods Magazine.
Issue 46: Winter 2017
Winter work (plans, tools, tree id), tool sharpening, A trug in a day, Sully's trees, and more.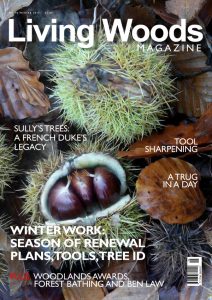 Issue 45: September 2017
Can you plant a woodland, Great storm of 1987 - 30 years on, Five Foraging Must Haves and more.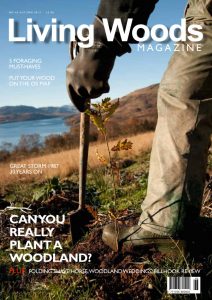 Issue 44: Summer 2017
Your new woodland, Barn the Spoon, The Great British Bake Out, Chainsaws and more.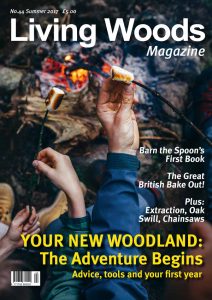 Issue 43: Spring 2017
The Building Issue, including Woodland Shelter (hutting), One Planet Scheme, Planning Law, DART, Hedgelaying, WAWA canoe making and more. Download here: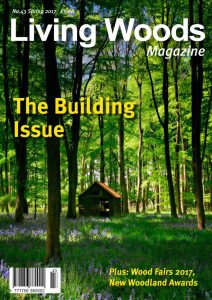 Issue 42: Winter 2016
Including Britain's Ancient Woodlands, Six things to do in the woodlands with children, Scottish woodlands, saws, and Woodland gifts. Download here: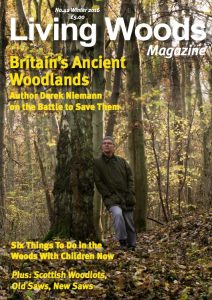 Issue 41: Autumn 2016
Education issue, including Brookhouse Wood, Forest School, Autism and Nature, Wilderness Wood, A Year of Wild Food, and more. Download here: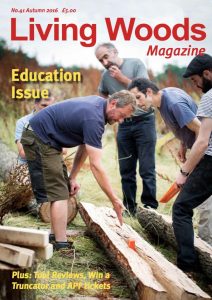 Issue 40: Summer 2016
Including Road Kill Cuisine, Horse Logging, parenting in woodlands, coppicing with traditional tools and more. Download here: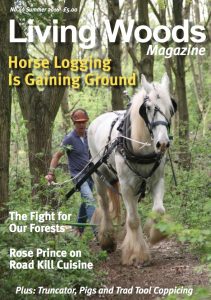 Issue 39: Spring 2016
Including Lars Mytting, Tortworth Arboretum, moduLog, Bec Cork's volunteer programme, Why You Should Give Your Child an Axe, and more. Download here: