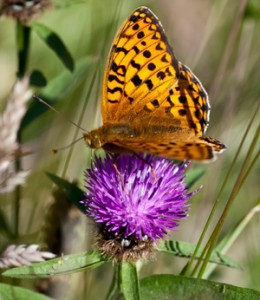 Butterfly Conservation has organised the Big Butterfly Count for the last twelve years.  This year, the count took place between 16th July and August 8th.  The count gives some information of how butterfly and moth populations are faring.  Both butterfly and moth numbers give us some information about the 'health' of our environment, and indeed what has been termed the insect apocalypse.
Though some 150,000 counts were registered this year, the 'average' number of butterflies / moths recorded per count was nine. This was down from the average count of 11 last year,  and 16 in 2019.   The total number of butterflies / moths counted was down by some 14% overall compared to last year.
Those species that had significantly reduced counts were
Peacock down by 64%
Common Blue down by 59%
Speckled wood was down by 41%
Small tortoiseshell and the Comma dropped by 32%
On a more positive note, the ringlet and marbled white were recorded in greater numbers (but they did have low counts last year).
The Spring weather was probably a significant factor in these generally disappointing results.  The wet May would not have helped breeding or feeding; low temperatures are not conducive to activity.  The poor weather would particularly impact on those species that normally produce two broads a year.
---
Further information on the results of the count can be found the Butterfly Conservation website :  here.
---
---
Leave a comment