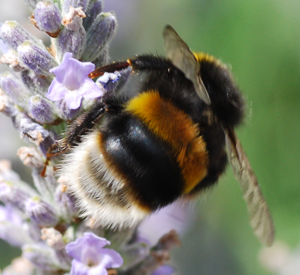 Following on from last week's post, the woodlands blog has often reported on the problems facing honey bees and bumblebees - from the vagaries of climate to the effects of insecticides, such as neonicotinoids.  Whilst it is easy to identify a honey bee and spot a bumblebee, it is somewhat more difficult to say what type of bumblebee might be foraging in your garden or woodland.
There is a lot of information about bumblebees at the bumblebee conservation trust website.  A particularly useful link is "Top tips for bee ID"; tail colour is an important or helpful feature.   The bee watch project also has a tool to "help you hone your bumblebee ID skills" and keen photographers are invited to submit jpgs of bumblebees to help map the distribution of the various species found in the U.K.
However, we live in an age in which there is 'an app for everything' seemingly, so it is perhaps not surprising that there is now an app to help with bumblebee identification.    The app is entitled "Bumblebees of Britain and Ireland" and it comes in two versions.   The basic edition (£1.99) has information on the eight most common species - namely the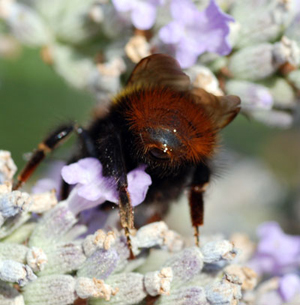 Garden
White tailed
Buff tailed
Heath
Early
Red tailed
Tree and the
Common carder bumblebee.
For each bee, there are numerous photos (of queens, males & workers) and videos, plus an information page with key facts on I.D., where found and status .  The pro version of the app offers a comprehensive guide to all 23 species of bumblebee, including the less common species.
I am now watching the visitors to the lavender in my garden with renewed interest.
---
---
Leave a comment