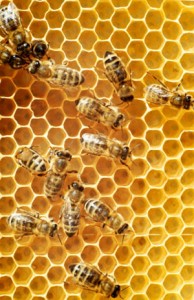 At the start of the twentieth century, it has been estimated that there were about one million beehives in the U.K. Now the number is about 280,000; there has also been a significant decline in the number of beekeepers. There have been several reports about diseases affecting bees themselves.  The losses of bees over the winter periods has increased dramatically.  The British Beekeepers' Association reported a loss of 30% for 2007/8.  In the United States, many hives had been affected by Colony Collapse Disorder (CCD) and it was assumed that something similar was happening in the UK.
It is not clear what is affecting bees.   In all probability, it will turn out to be a number of factors.  The intensification of agriculture, the loss of 'traditional' meadows (with lots of different plants) and also heather moorlands, means that there are fewer plants for bees.  These changes, coupled with exposure to pesticides and the increasing incidence of parasites (varroa mite) and disease (chalk brood fungus, nosema apis – which invades the gut of a bee) mean that bee colonies are at risk.  The varroa destructor mite is a small spider-like creature which attaches to a bee, and sucks its blood.  Whilst this, in itself, is unlikely to kill a bee, its piercing mouthparts 'inoculate' the bee with various viruses –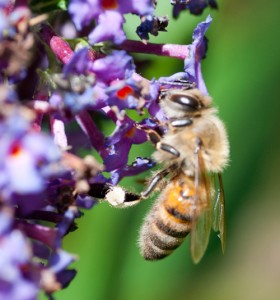 acute bee paralysis virus,
deformed wing virus,
slow paralysis virus etc.
Fortunately, Sussex University has established LASI – the Laboratory of Apiculture and Social Insects, and appointed the first Professor of Apiculture in the U.K. – Professor Francis Ratnieks.  Also at Sussex is Dr Margaret Couvillon, who is working on the further decoding of the famous waggle dance of the honeybees.
At LASI, they are looking at ways to get around some of the problems that bees face.  They are particularly interested in bees which show a degree of 'disease resistance'.  In a hive, when larvae or pupae die, their remains can spread disease as they provide a breeding ground for varroa mite.  However, some bees remove dead larvae and pupae from the hive.  This reduces the risk of disease, interfering with the life cycle / reproduction of the mite.  At present, only a small percentage of British hives show this 'hygienic' behaviour, so LASI is researching into how to spread this behaviour, so that bee keepers will be able to have colonies of these 'self cleaning' bees.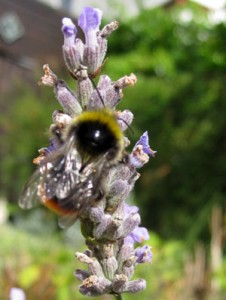 Alongside the threats to honeybees, bumblebees are in sharp decline. Of the various species found in the UK, two are now extinct and many more are seriously threatened.
Like bees, they are responsible for the pollination of many flowers of both commercial and ecological importance.  See also the woodland blog : https://www.woodlands.co.uk/blog/wildlife/bumblebees/ and perhaps visit the website of the Bumblebee Conservation Trust.
---
---
---
Leave a comment