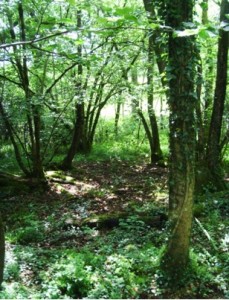 Social and Therapeutic Horticulture (STH) currently fits under the umbrella term 'Green Care'. Research on the effect of our natural environment upon us has shown that there are many 'passive' benefits to our general well-being .  Social and Therapeutic Horticulture (STH) is described as the purposeful use of horticultural activities to promote health and well being, and to facilitate social inclusion. But what does this actually mean?
An STH Practitioner is someone who has studied and practised how to use horticulture as a tool to help improve or maintain the health and wellbeing of an individual, and how to create the right environment for change to take place.  STH is now being used in hospital settings, and also within the charity sector as a means to help a wide range of people including those with mental health conditions, learning disabilities, within the prison service, PTSD (post traumatic stress disorder), spinal injury and dementia.
Charity Setting v Hospital Setting.    A charity may have its own garden space which is used solely for helping one particular group of individuals sharing the same needs, i.e. need to reduce anxiety and stress, as in mental health conditions. The overall aim will be to create an environment where people feel safe, build trust, and boost confidence in people's abilities. Activities may be designed to help social skills by working in groups or it may be more appropriate to work one-to-one.
A hospital may have a garden space designed to rehabilitate patients i.e. following a stroke. The aim here will be similar, but the focus may be more on physical incapacity, such as overcoming a weakness on one side. Activities may be designed to build strength or increase coordination.  In both settings, we take a look at all aspects affecting someone's health, in occupational therapy terms this is roughly divided into 3 areas, described as 'psychosocial' (social, behavioural), 'cognitive' (thinking) and 'physical' (movement).
How do people come to us? People may be referred to us via GP, social worker or even by self-referral. We assess with the individual concerned which elements they believe are having the most effect on their well-being; i.e. what they think they will get out of attending the project.
We work out a plan with each person, and record any likes, dislikes, essential medical information i.e. allergy; and then arrange for a taster session. If both parties are happy, then the person joins the project and our work begins!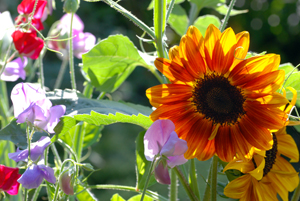 Why horticulture? Gardening is meaningful and purposeful; a recognised and popular hobby in this country and as such has no stigma attached to it.   Horticultural based activities are so wide ranging that we are able to adapt a task for that particular individual. If someone has cognitive impairment we may reduce the number of steps in a sequence for say, sowing tray of seeds. If we need to boost self-esteem we will provide a very reliable seed for germination – so they don't fail, even if mistakes are made!  It's not your usual sort of gardening which let's face it - generally relies on the results. Instead, the focus is directed on the effect the activity has on the person, and may therefore be described as being 'person-centred'.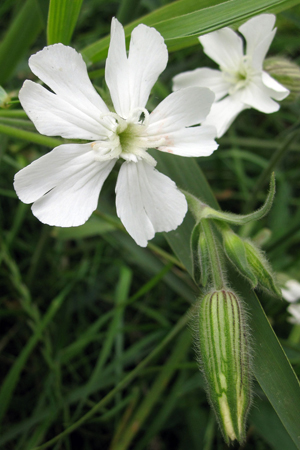 How is it therapeutic? The use of the word 'therapeutic' can cause confusion. Gardeners may describe working outside as being 'therapeutic'. However, this is not what is meant by Social and Therapeutic Horticulture. Although there are undeniable benefits (described as 'green benefits') from spending time outside; we all know this from working in our own woodlands. Within an STH project, the beneficial outcome is planned, intended and normally recorded, rather than occurring by chance. The STH practitioner intervenes to help improve or maintain ability, or enable change to take place so that someone is able to live a more fulfilling life.
What are the benefits? Evidence has shown mental health benefits include increasing people's confidence and self-esteem and reducing anxiety, stress and depression. Research has also shown how important it is to maintain good mental health and how this impacts on our physical well-being. Gardening of course promotes a more active and healthy lifestyle. There are opportunities to develop work skills, literacy, numeracy and social skills, and use our brains to plan and adapt our garden spaces into an oasis of calm or a hive of activity.
Where can I find out more? The national charity Thrive has the most comprehensive website 'www.thrive.org.uk'
How can I use horticultural therapy in my woodland to help others?   Many woodland owners already embrace the idea of involving their local community to help them with woodland tasks.   You may have wanted to increase the diversity of plants in your woodland already, perhaps a few more bluebells or more Campion. In my woodland, there are significant gaps in the perennial layer, which if planted up could increase the diversity. You can collect seed from within your own site or neighbours (ask their permission) and effectively use horticultural propagation techniques to help achieve this. On a large site, it would be useful to speed this process up by involving others, especially if you don't feel you have green fingers.
So why not contact local charities or community interest companies already working in your area to see if there are local horticultural therapists who would jump at the chance to help you? In turn, you will be helping others to gain what they need in life.
---
---
Leave a comment