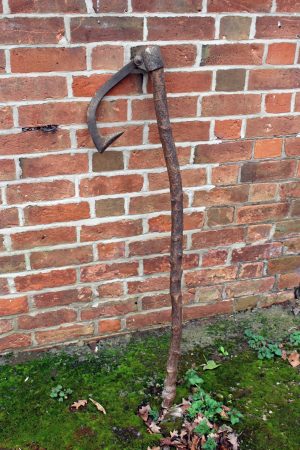 We all have a favourite tool we use in the woods – perhaps a hammer with a particularly comfortable handle, a spade gifted by a loved one when you bought your wood, or possibly an old tool picked up from a boot fair or passed down from an older generation that does the job better than its modern equivalent.   A recent visit to my Uncle David's farm in Leicestershire started me thinking about older tools – and how small woodland owners are likely to use a mix of old and new – tools that simply are best suited to the job in hand.
A great collector of old farming tools, my Uncle David has amassed an incredible collection of tools and implements from the last few decades of farming. What started as an interest has developed over the years into a passion and his collection is occasionally opened to local groups who can enjoy and learn about these tools.
Here is a selection from the collection, some of which may look very familiar, others of which have a very specific purpose.
This hinged hooked tool (pictured above) was used to pull logs up onto a saw bench.
These tools (below) cut holes into wood, for example,  to enable hooks to be inserted in gateposts, and were also probably used by wheelwrights.
This spade (below labelled Clay spade) is used for digging clay, the hole ensures clay does not stick to the spade and stops it from getting heavy.
A selection of the longer handled tools including double handed saws, often used for cutting trees (again below)
A selection of brick drains from the 18th century (left) and horseshoe drains from the 19th century (right). It is understood that drains like these were no longer made beyond the 1880's as round drains were then produced.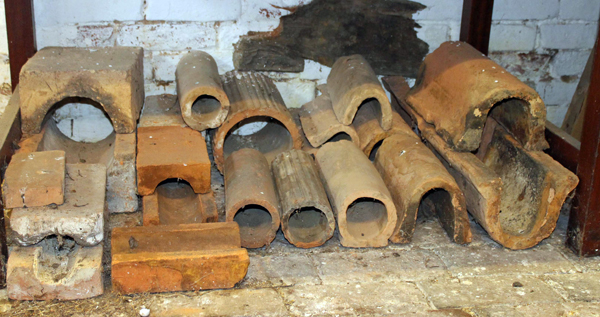 An unusual corrugated shaped spade that was used for digging horseradish – although we are not sure if this was its original purpose!

This is a pit saw used for cutting planks or gate posts. A log was laid across a pit and the saw used vertically – with one man at the top 'top dog' and the second man in the pit - the 'under-dog'

A spade for digging the lower part of a trench for drains.

A selection of saws for cross cutting.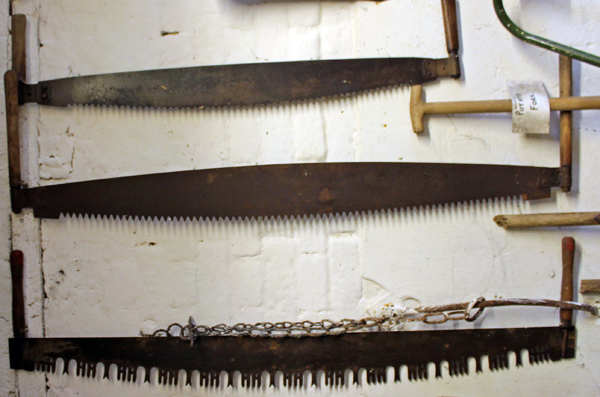 Detail of hooked tool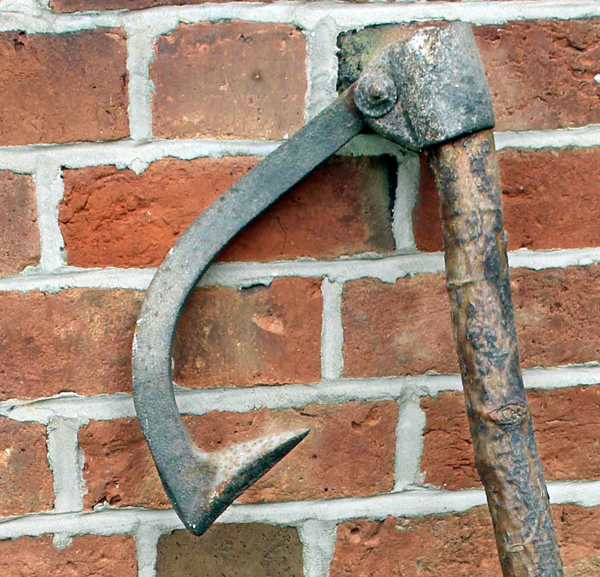 And a cornucopia of old tools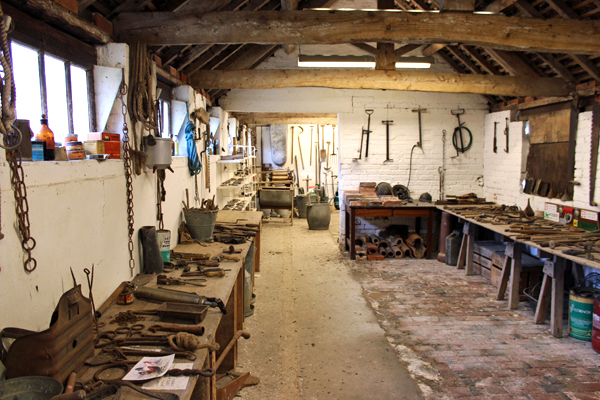 ---
---
Leave a comment