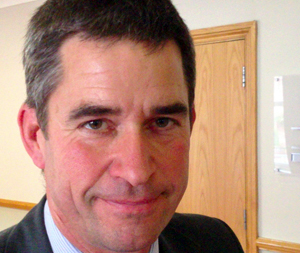 A recent report on "Creating a sustainable future for our woodlands and forests" forms the basis for a new campaign - Grown in Britain.  This campaign aims to promote products grown in UK woodlands, to pull private funding towards British Forestry and to harness the positive energy around woodlands in general.  The Grown in Britain campaign grew out of the 2012 Independent Panel on Forestry and is making a good start at promoting UK timber production.  At a Woodfuel conference (last Autumn) in Surrey Hills , the director of the campaign, Peter Bonfield, joked that this is about being "Grown in Britain" and not about a "Groan in Britain".  He wants to avoid the sort of jokes that beset the Festival of Britain where the official slogan, "Britain can Make it" was widely reworded as "Britain can Fake it".
Peter Bonfield, an engineer by background, has convened meetings which bring together buyers of building materials and firewood with small timber growers to work out how to remove obstacles to more local sourcing of useable timber and wood fuel.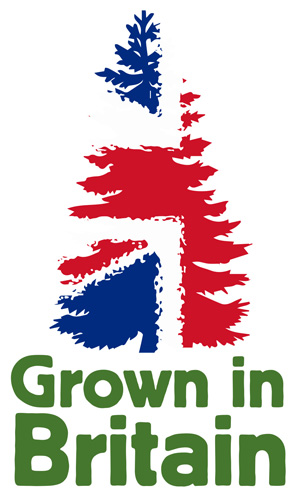 Asked at the Woodfuel conference how suppliers can best promote themselves he said they should "just join in! - use the Grown in Britain logo and put it on your vehicles, business cards and invoices - you don't need a licence - just get on with it."  The logo comes in a small range of designs based around the Union Jack, a tree outline and the Grown in Britain campaign title.  One of the promoters told me he was a bit worried that it looked rather like the National Front logo, but at least it incorporates trees and the organisation aims to be unifying force in the British landscape.
The campaign has been supported by the great and the good including the Duchy of Cornwall, Tilhill, the Forestry Commission, B&Q, Kingfisher and DEFRA (Department for Environment, Food and Rural Affairs).  In fact the Grown in Britain report lists over 250 organisations (including woodlands.co.uk!) which are supportive of the initiative.  The GIB organisers want to get support from DECC (Department of Energy and Climate Change) but the Forestry Commission Chairman, Sir Harry Studholme, slightly surprised me by saying, "taking DECC along this route is a challenge - I've had problems with DECC in other areas".  Both he and Peter Bonfield agree that officials at DECC seem to be coming round to supporting the Grown in Britain project.
Peter Bonfield hopes that the "Grown in Britain" campaign will be to British Forestry what the Little Red Tractor has been to British Farming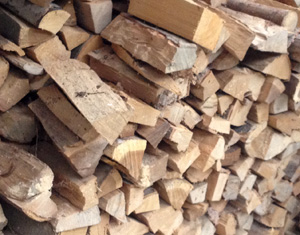 , and he says his confidence is based on his observation that British politicians are "up for it" - and the report is enthusiastically endorsed by the DEFRA minister, Owen Paterson.  Bonfield also observes that companies have a commercial motivation in that "they want to show their customers that they are buying in Britain".  In addition, most larger British companies have Corporate Social Responsibility (CSR) departments and they are keen to support local suppliers.  One example is Waitrose who are now buying firewood for heating some of their stores from small woodland owners.  It looks as though Grown in Britain is itself growing and the organisers have already set a date for next year's Grown in Britain week which is from 13th to 19th October 2014.
---
---
Leave a comment