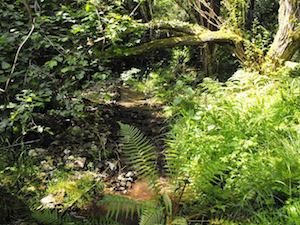 We had talked about buying land for about 15 years and had been looking seriously for about 7 years. We had a fairly big wish list, private, quiet and secluded, not too near a road, but with good vehicular access, lots of broadleaf trees and some utility trees, a stream or two would be ideal, a sunny clearing with good night sky views and all within our very humble budget!   We looked at lots of  woodlands, but nothing ever really ticked all our boxes or felt right, so we just kept looking and wishing.
A new piece of woodland near us came up for sale so one Friday after work we excitedly went to have a look. The surrounding area was lovely, very secluded, good access, quiet and private, all good so far. We found the plot in question and as I sat on a bench listening to the sound of distant traffic, looking down the steep slope of Douglas Firs my heart sank...this was a beautiful place but this particular wood wasn't right for us.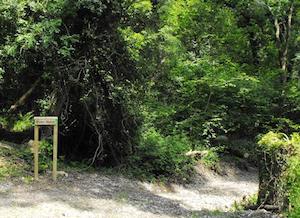 Justin came back from his wander and we both agreed that not this time, we'll just keep looking. We decided to make the most of the sunny day and have a mooch about the area. We started to wander further down into the surrounding woodland and caught sight of a stunning flash of red as a young roe deer dashed through the trees, this was a very special place and we both so wanted to be here, if only the wood for sale had been what we wanted. After a while we found ourselves by a stream and a very overgrown area of deciduous trees, very different to the rest of the surrounding area, we were both very drawn to it, so we grabbed a stick each and plunged in for a look.
WOW - this area was just stunning!  Lots of large Ash trees, Hazel, Holly, Alder even an Oak, a couple of small but very overgrown streams, an old bank and a smaller area of Douglas fir. It was quiet, secluded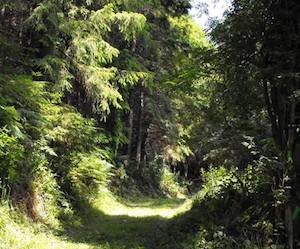 and it ticked all our boxes...but was it for sale?  There were no signs and nobody had been into the area for quite some time. We would contact the sellers of the other wood and see what they said...as my granny always said 'if you don't ask you don't get'.
Woohoo!   The answer was yes, this area was coming up for sale soon and we could meet the following week to have a proper look! So on the summer solstice having spent the sunrise at Stonehenge (and with no sleep) we met the local ranger and he took us around the wood, a little clearing had been done so we could really see the full beauty and potential. We were blown away and best of all it was in our budget. We shook hands and left feeling beyond happy.
The following month we kept ourselves busy and patiently waited for the sale to go through. We visited the woods twice a week and told only a few friends we saw about our exciting news; we wanted to keep it secret as it was such a long time coming we didn't want to jinx it!  Then the glorious day came and we were given the key to the gate.......   The dream had come true and the adventure was about to begin...
---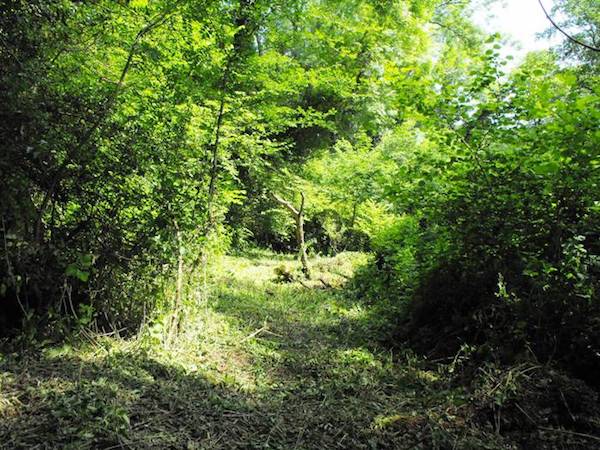 ---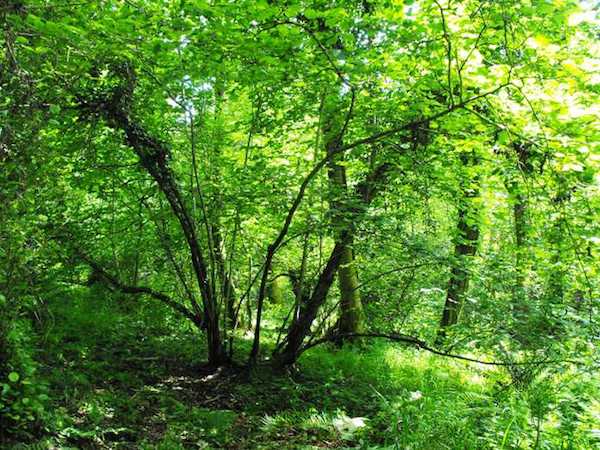 ---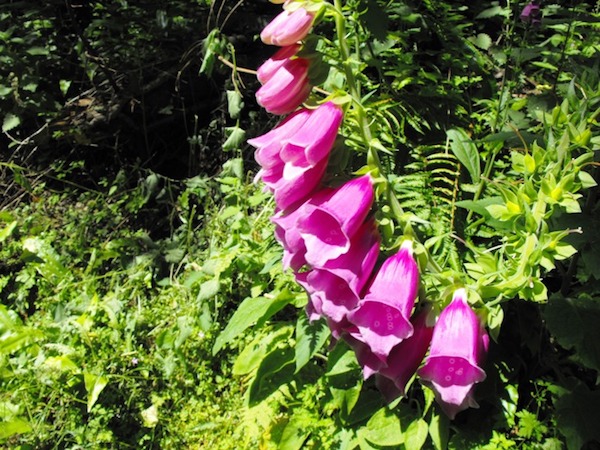 ---
---
---
Leave a comment