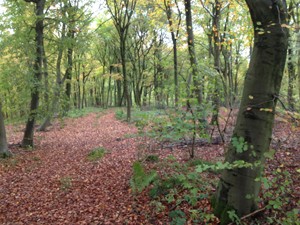 2017 could be the right year to take the plunge into woodland ownership:
1.  Money in the bank continues to yield virtually nothing, so putting some of your savings into a woodland means having an investment that you can actually enjoy;
2.  Like it or not, 2017 will be the year of Donald Trump and the uncertainty and apprehension that this brings.  In an uncertain world, having a wood of your own which you can escape to is a great reassurance;
3.  A recent survey showed that teenagers with smart phones check them on average 150 times a day: a woodland is an antidote to overdosing on screen time.  Your children or grandchildren may be suffering a "nature deficit" and being able to visit a woodland is a good way to make up this shortfall and help them grow up more healthily;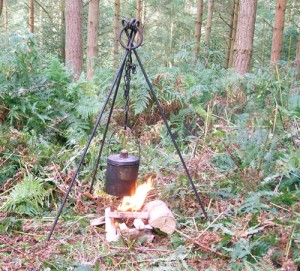 4. Leaving the EU is a leap into the unknown and may lead to a reduction in environmental support, so managing a woodland is a way of taking direct action to looking after the countryside.  Woodland ownership is not just about what you take out of the woodland but what you put into it;
5. 2017 will probably see a continuation of extreme climate events but also the trend towards higher average temperatures. The upside of this gloomy outlook is that outdoor activities are warmer and easier so there are more opportunities to camp out;
6.  We go into 2017 with a very low sterling exchange rate and this makes woodland ownership more attractive - spending a week camping in your woodland is cheaper than holidaying abroad and homegrown woodland products are cheaper relative to imports;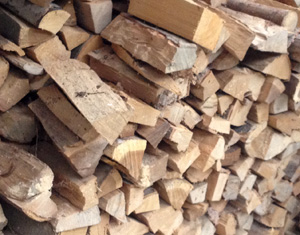 7. With high energy costs, using your own firewood reduces your carbon footprint as well as your heating bills.  You don't need to make special trips to collect your firewood - as long as you bring back a couple of boxes of firewood on each return trip from your woodland;
8.  The government are keeping the tax incentives for woodland ownership, so that timber income is tax free and commercially managed woodland is free of inheritance tax;
9.  Mental illness is on the rise and it's been shown that spending time in a woodland is an effective antidote to stress and anxiety.  Working in a woodland is also good for your physical health;
10.  For Christmas 2017,  you could get mistletoe and holly from your own woodland and maybe even a home-grown Christmas tree!
---
---
Leave a comment