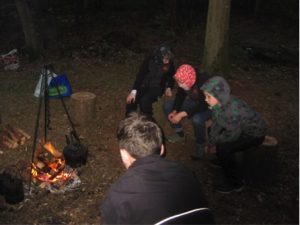 The weather was glorious, bags were packed, all provisions were bought and it looked like everything was set up for a great Scout Camp in the Rowbank Woods. And 2nd Eden Valley Scouts were not to be disappointed; the camp was set in idyllic woodland that was ideal for slinging hammocks, playing games, learning about the flora and fauna of the area, cooking marshmallows and having a good 'crack' (Cumbrian term for talking)!
Comments from the Scouts:
Finn: "wow, this amazing, it is so quiet and peaceful".
Thomas: "this would be great for a nerf gun fight".
Elena: "there are too many midges and nowhere to plug in my hair straighteners, but it is still good fun".
From an educational perspective Dave was a font of all knowledge, with regards to local history, and the differing types of wildlife around the woodland site, plus the amazing variety of flowers and trees. Who knew how much variety there could be in such a small area? What made it all the more special was the knowledge that the site was safe and that the Scouts could explore on their own with no concerns about health and safety?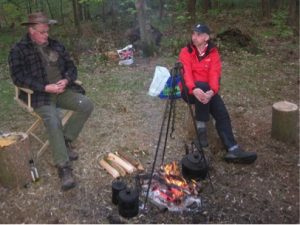 Comments from the Scouts:
Daisy: "I really enjoyed the chance to explore the wood and sleep out in the open. It was great to be able to look at the stars from my hammock".
Issac: "the pond was brilliant to investigate and it was great to get away from the Leaders"
The main reason for the Scout Camp was learn how the carve wooden spoons. Dave's instruction was clear, succinct and easy to understand. All the Scouts ended up with a spoon that was functional. Only Harry (Scout Leader) ended up with a spoon that resembled a stick! The small amount of 'bloodletting', only added to the experience, with the occasional scream due to a number of spiders that lived in the wood (Apparently, the Scouts did not realise there would be spiders!).
Comments from the Scouts:
Samuel: "this is awesome; I would never have been able to do this at home"
Hannah: "I fell out of my hammock, it was so funny, what a great camp, when can we doing it again?".
Harvey: "brilliant".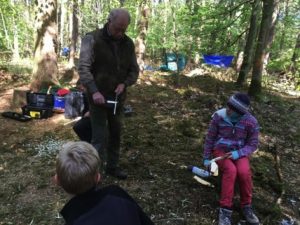 A great big thank you to Dave for arranging the wood carving session and setting up the camp. It was amazing and thoroughly enjoyable time for everyone. And an even bigger thank you to Angus for having the fore thought and insight to let groups use his woodland to learn and experience the great outdoors.
The whole idea of Scouts is to experience new challenges, put people in situations that are uncomfortable to them but beneficial to their life development, to develop skills that they would not normally use at home, to meet new people and just have a good time.
The camping and wood carving ticked all those boxes and much much more.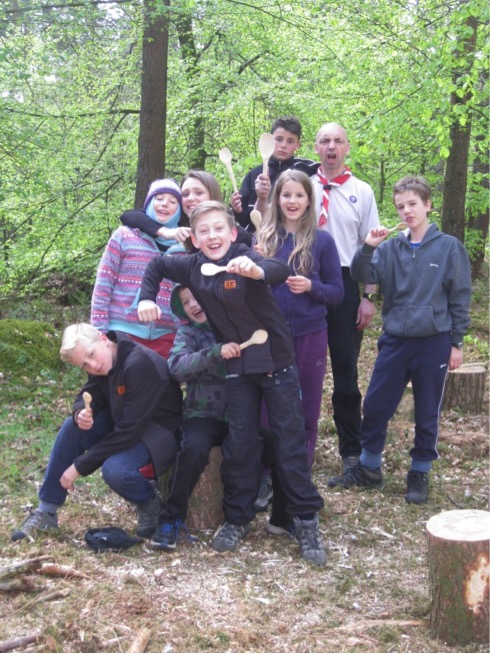 Thanks Dave & Angus
2nd Eden Valley Scout Group
---
---
Leave a comment