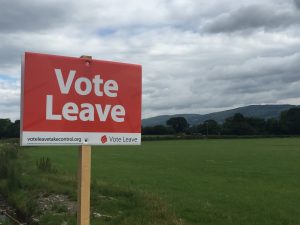 Whatever one thinks of the Brexit vote it is certainly a very big deal for the UK economy and is causing a re-evaluation of almost everything.   The most immediate effect has been a devaluation of sterling which has already dropped by over 10% against both the dollar and the euro and may well drop further.  Longer term effects may include a reduction in the number of people working here from abroad, changes in regulations and the possible departure of Scotland from the UK.
Devaluation should make woodlands relatively more attractive to buy for several reasons - firewood is more valuable in relation to other fuel prices which have already risen and timber from abroad has become more expensive, so that home grown timber should be worth more by comparison.  Foreign holidays will cost more in sterling terms so many people will decide not to go abroad or to do so less often which makes spending a week camping in a woodland relatively more attractive.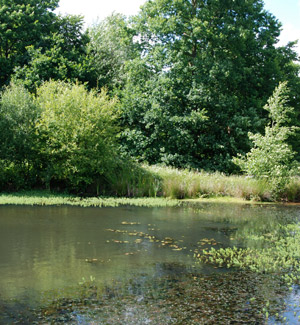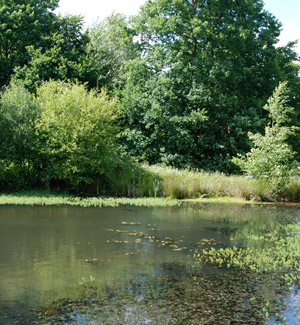 Perhaps, too, there will be a sense that the UK will have to look more to its own resources and that we will want to make more use our own woodlands for craft and educational purposes.  A lower pound also makes UK land more attractive to people buying from other countries and it could well be that foreigners will increase their investment in British forestry.
Another immediate impact of the Brexit vote has been the reduction of interest rates and there will also be an increase in inflation, particularly of imported goods.   Both these make buying a woodland more attractive - not only will people get less return on cash savings but they will reason that land will go up in value with inflation.  Put another way, the real value of money in the bank will reduce whilst the value of a real asset should increase or at least hold its value.
Brexit is about more than financial effects.  It will probably also start to change how we feel about things.  The country might have to look beyond Europe to a greater extent to try to find trading partners but it will also turn in on itself more.  This should fuel the existing tendency for the British to do more with our woodlands and to make more of what we have.  Many people have found the whole Brexit experience very stressful and even divisive so some of them will want to "get away from it all" and be at one with nature in a woodland.
What do you think will be the likely effects of Brexit on woodlands in the UK?
---
---
Leave a comment